Temporary walls offer exactly that: a quick and easy way to change your space. However, these walls offer much more than that. Here are a few benefits that come with the seamless installation of a pressurized temporary wall!
Divide or add space with a temporary wall
Pressurized walls are implemented for a variety of reasons. Some look for a way to successfully divide a large room into two separate and private entities; perfect for apartments or open studios that are home to one bedroom when two would be ideal. Some are facing just the opposite and would like to add to a space. Temporary walls are able to do that and more.
Doesn't break the bank
Instead of putting you and your home through a complete remodel, consider a more temporary option. Enjoy your new space or newly divided space without the installation costs, disruptive construction and overall permanence of real walls!
Ease of customization & flexibility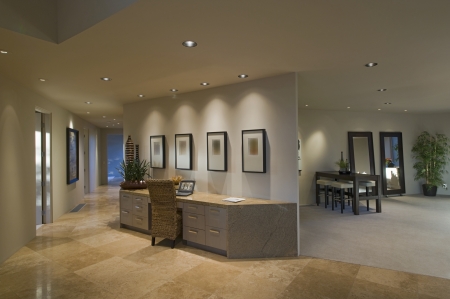 A temporary wall is meant to conform to your vision and what you hope to achieve with your space. Between color, style, built-in doors and bookshelves, you can customize your new wall to fit in with the aesthetics of your apartment, gallery or office space.
Unlike conventional walls, temporary walls can be easily removed, relocated, and set up, so as your style changes, or your business grows, you have the opportunity to rearrange the layout of your space.
Safe installation & seamless results
There is a specific ease that comes along with temporary and pressurized wall systems, mostly because their installation doesn't require any nails or screws! It is a simple and safe installation that offers absolutely no risk to the permanent features of your home. However, the walls will look as if they've been standing there all along with such seamless finishes!
Keep your large space organized
When it comes to your large office space, temporary walls offer an easy way to create division, but still encourage a productive and collaborative work environment.
At LA Wall Company, we have the experience and tools necessary to create your ideal space. Whether you're in need of a temporary pressurized wall, walls for your gallery, or modular walls, our team is ready to get started on your next project. Give us a call at 818-919-0942 or email us today to learn more about our quick and efficient installations!